Integrative Nutrition
As an Integrative Nutritionist, I use Food as Medicine alongside targeted nutraceutical and herbal therapies and lab testing as needed for both an adult and pediatric population.

Corporate Engagement Information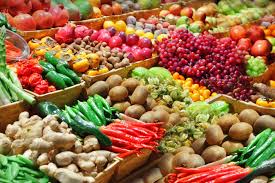 Areas of Specialty
*It is very common that multiple diagnoses/symptoms present together beyond those included here.*
Gastrointestinal Conditions: IBS, SIBO, Crohn's, Colitis, and Gastroparesis

Autoimmunity: IBD, RA, SLE, and MS

Neurological Conditions: ADD, ADHD, Anxiety, and Depression

Chronic Symptoms or Diagnoses of Unknown Origin including CFS/ME, urticaria, small fiber neuropathy, and fibromyalgia.
Appointments Times & Locations
Appointments are currently on Saturday only. Use the Contact Form to get my most up to date availability.

All consultations are via phone or video call
Scheduling

Investment
Initial Consultation (1.5 hours): $200.00
Follow Up Consultation (30 – 90 minutes): $120.00/hr

Insurance
I do not accept insurance
I provide upon request the form necessary to submit for reimbursement from an out-of-network provider.